Often heating and cooling contractors will install equipment in attics that have drains for condensate. It is a normal part of their operation to have water that must be drained. If there is a problem with this system (mildew and dirt can clog them) it could leak and make a mess. Most have a tray under them to protect ceilings in case of a leak but it won't do you any good if it overflows. Some trays have a drain and the best installs have alarms.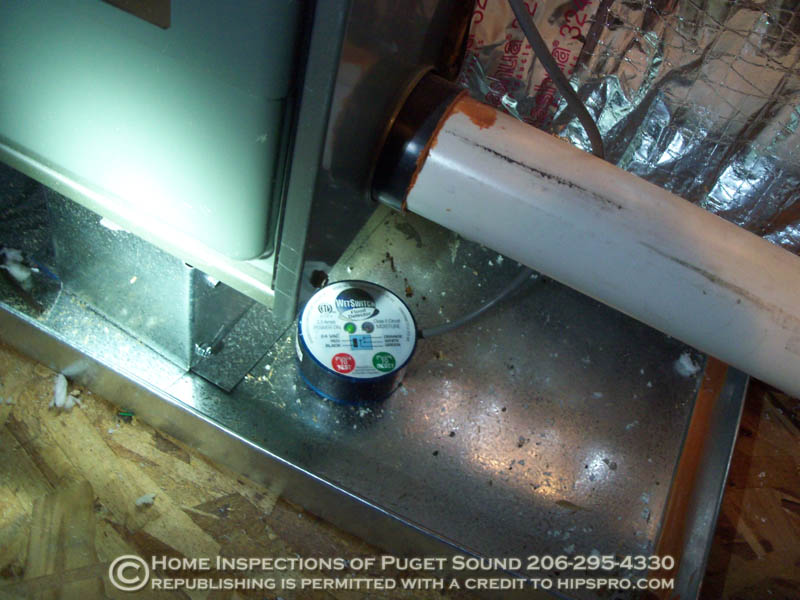 I cant tell you how many times I have found an alarm in an attic and the clients had no idea. We recommend a tray and an alarm under all water heaters and washing machines in any location in your home where a leak will cause damage. They are cheap and may save you a ton of money and headache when your equipment leaks.
One more tip:
Toss the rubber hoses out that connect your washing machine, get the metal braided hoses. Washing machine hoses bursting are the number one homeowners claim. Super cheap insurance to change them early.


If you find this information useful, don't keep us a secret!
List us on any of your favorite networking / bookmarking sites


Our Home Page - Articles and Advice - Our Reports - Testimonials - Our Company - Services