Our Home Page - Articles and Advice - Our Reports - Testimonials - Our Company - Services
Last Sunday we set our clocks for standard time. There are several home maintenance items we need to think about this time of year.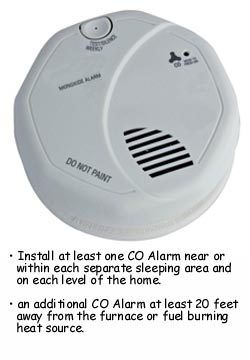 My number one item on my list, carbon monoxide (CO) detectors. If you are a realtor we have worked with in the past or a client, you know how important we think these are! According to the CPSC, in 2002 there were 188 deaths from CO.
We all know about smoke detectors, and they are important, but CO is invisible and deadly. Buy the cheap, battery powered ones, as they are disposable and expire in 7 years. You can order cheap detectors here starting at less then $10. If they ever go off, believe them since you can't smell or see CO. Get out and call the fire department.
Consider any backdrafting hazards in your home. Be sure all appliances have adequate air supply and cold air return on furnaces are not picking up combustion gasses.
Some of the other items that we have on our list for this time of year are:
- Service your heating system (if applicable - oil, gas, propane etc)
- Smoke and carbon monoxide detector batteries
- Check/clean your fireplace/chimneys as they may be your back up source of heat
- Light pilots on fireplaces with millivolt ignition systems/change batteries if equipped
- Clean gutters, keep any drains clear of debris
- Weather-stripping and caulking windows, doors, trim, siding etc
See more regular maintenance worksheet for homeowners here.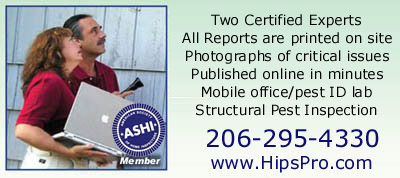 If you find this information useful, don't keep us a secret!
List us on any of your favorite networking / bookmarking sites