Our Home Page - Articles and Advice - Our Reports - Testimonials - Our Company - Services
I have been thinking of lots of uses for QR codes. I store QR-codes on my phone, this one allows others to schedule an inspection by taking a picture of my phone with their phone!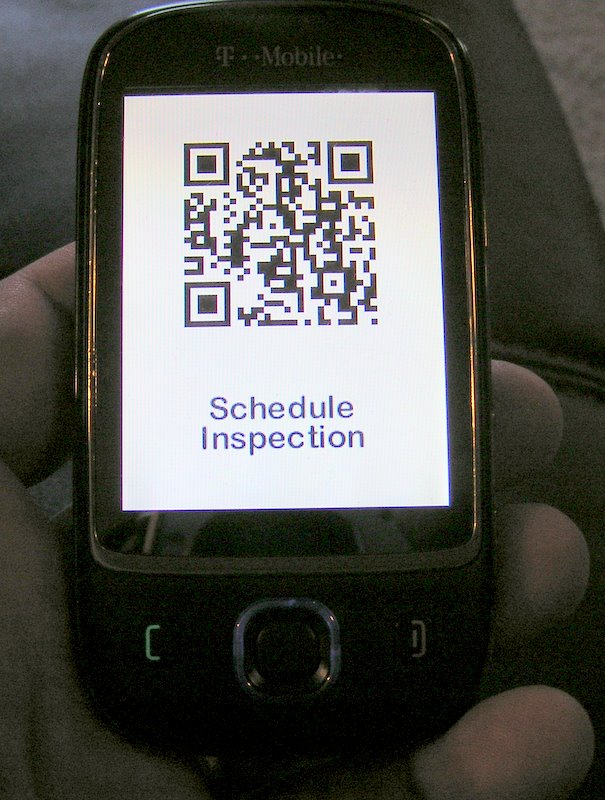 I have lots other QR codes also stored on my phone, my contact info, great contractors, even a referral list for other home inspectors.

If you are a Realtor, you might have a QR code for your website, listings you have or the code for a great home inspector! (I can send it to you too!)
Here is a free site to create these codes:
http://qrcode.kaywa.com/
and a reader to test them without a phone here:
http://zxing.org/w/decode.jspx
If you phone doesn't yet have a reader, look for software for your phone here:
http://www.mobile-barcodes.com/qr-code-software/
Another tip, the more complicated the link, the more complex the QR-code is. Look at these 2 samples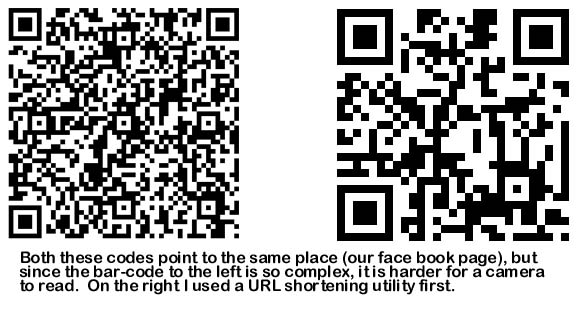 They both work, but you have to be closer to the one on the left.
I converted
http://www.facebook.com/pages/Home-Inspections-of-Puget-Sound-Seattle-Tacoma-Everett-areas/268876830685
into
http://on.fb.me/fGyiF
This turned my FB url from 107 charters to only 21 There are a variety of websites that can shorten your long links, making simpler barcodes (or making long links easier to fit on Twitter). You automatically will be redirected to the longer URL. It's that easy!
Here are a 2 examples of link shortening services:
And a site dedicated to Realtors that want to incorporate these codes is here:
http://vyoo.it/products/list.php
If you want to see an example of these codes in action see this video:
http://www.youtube.com/watch?v=GOgyC8liCfg
If you have any questions about these, give me a call and I am happy to share tips with you too.


If you find this information useful, don't keep us a secret!
List us on any of your favorite networking / bookmarking sites