Spring is here and we found our first carpenter ants of the season yesterday. Everyone in western Washington should know how to recognize these destructive pests. They cause more damage to homes then any other insect in our area.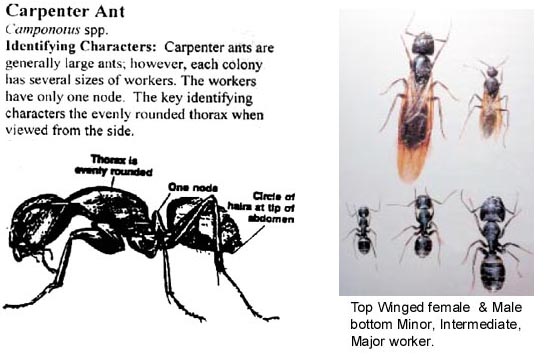 If you find anything like these, call us and we will positively identify them for you . We will pass along advice to avoid them and keep them under control. BTW, don't bother fighting them yourself, you can't buy the recommended pesticide to control them without a license.
Other tips to recognize them, They almost never walk side-by-side, almost always in single file, and not head to tail, but about 1 foot apart. Their favorite food is other insects so look for them to be returning to your home with aphids or other small insects in their jaws. If you find these and want advice call us, no charge. 206-295-4330
The best treatment is called Termidor, a very strictly regulated chemical, only a professional with a license can buy it, and by law, it can only be used 2 times a year on any given home. If you have a serious infestation, they also may use a wall injection along with the Termidor perimeter spray. We have recommendations for local pest control officers that will help you with controlling these destructive critters. If you want a their number give us a call.
Read more about these carpenter ants here: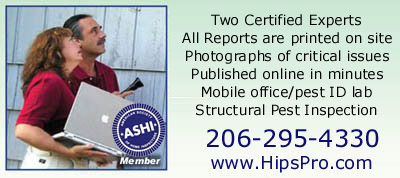 If you find this information useful, don't keep us a secret!
List us on any of your favorite networking / bookmarking sites