We found this in a home in West Seattle yesterday. The furnace and hot water heater shared the same closet. The furnaces cold air return was broken, and sucking air out of the small space pulling the exhaust out of the burner chamber under this hot water heater.
The sheet metal is loose on the joists
that make up this furnaces cold air
return. Not only causing the hot water
to backdraft, but very efficiently
distributing these potentially lethal
gasses throughout the home.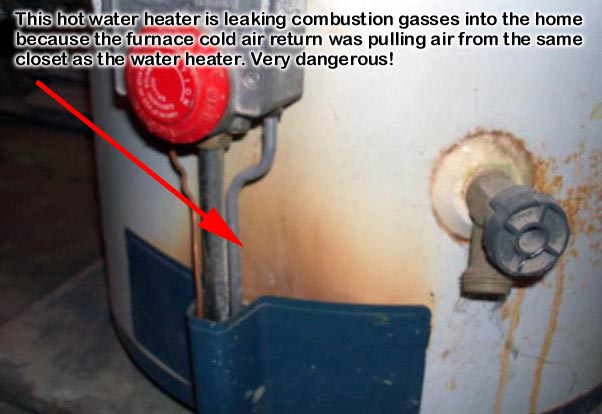 This hot water heater has exhaust rollout. If your water heater has these stains please have it checked out.
What makes this so dangerous is that the exhaust gasses from this water heater are getting circulated throughout the home by the furnace! I repeat, EVERYONE with gas appliances, attached garages or in multifamily MUST HAVE CARBON MONOXIDE DETECTORS. What you can't smell can kill you!
Read more on backdrafting at our website.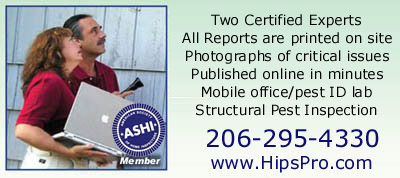 If you find this information useful, don't keep us a secret!
List us on any of your favorite networking / bookmarking sites